For a smaller city, Rochester has a lot of things to do. Downtown Rochester boasts some amazing restaurants, fantastic parks and interesting landmarks. It can all seem overwhelming at first. If only there was some way to know what Rochesterites recommend...
Don't worry—we've taken care of that for you. We surveyed our members (more than 16,000 people) to get "best of" recommendations in Rochester and the surrounding area in several different categories, which we are passing on to you!
---
Best Leisure and Entertainment in Rochester MN
Best Parks in Rochester MN
Rochester has over 100 parks where you can spend a pleasant, sunny day enjoying the outdoors. It is overseen by the Rochester Parks and Recreation department, who not only maintains the parks, but also sets up activities and classes. Parks and Recreation is also the go-to department for the amateur sports associations, including softball, volleyball, football, basketball and even dodge-ball.
Our members almost overwhelmingly voted for Silver Lake Park as their favorite. In addition to the sports fields surrounding Silver Lake, the park also has some fantastic walking paths that lead pedestrians over stone bridges and through pastoral forested areas. The park is also home to a skate park, a swimming pool and two playgrounds.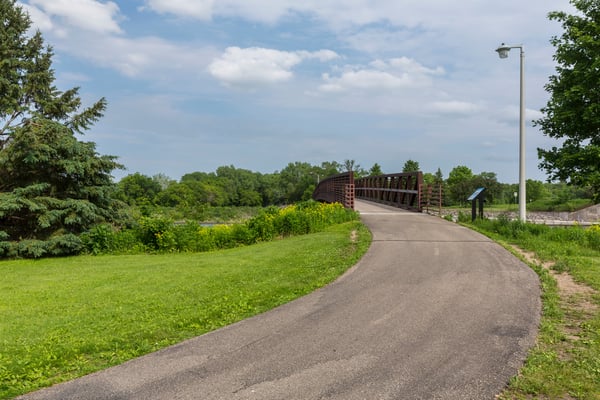 Soldier's Field was our runner-up. This park is also home to baseball fields, a community swimming pool and two playgrounds, but it's also got a track and tennis courts. The park borders the Soldiers Field Golf Course to the south, and the north contains the Soldiers Field Veterans Memorial, which memorializes all of the southeast Minnesota veterans who gave their lives in service to the country. This park is also where the annual Rochesterfest celebrations is held.
Our survey respondents voted Quarry Hill Nature Center as their third option. As noted above, people love the vast network of hiking trails that are even accessible in the winter, thanks to the nature center renting out snowshoes and cross country skis. They also loved the nature center at Quarry Hill, which has several native animals—and a Tyrannosaurus Rex skull!—on display.
Oxbow Park in the neighboring town of Byron, which features the Zollmon Zoo, also made the list. So did the Foster Arend Park, which has Rochester's best (and only) beach, along with some decent trout fishing.
Best Family Attractions in Rochester MN
While respondents ranked Quarry Hill as their third-favorite park, they also ranked it as their first choice for a family attraction. Parents and children alike enjoy wandering through the Exploration Hall, and the staff put on several seminars and programs throughout the year.
Respondents also rated Bowlocity high on their list. They offer bowling alleys, an arcade, a laser tag arena and a sports bar. They also host birthday parties and bowling leagues.
Respondents also ranked Oxbow Park in the neighboring town of Byron as another favorite family attraction. Its main feature is the Zollmon Zoo, a free zoo that houses over 30 species of animals who make Minnesota their home. Over 50,000 people visit the zoo each year, and many of them also participate in the weekend programs or environmental education programs Zollmon offers at their nature center. Oxbow Park also has a large play area for children, and a campground next to the Zumbro river that features restrooms with showers and hiking trails.
The Rochester Minnesota Children's Museum is another wonderful family attraction. It is dedicated to helping children learn through playing, and offers several interactive exhibits. The Rochester Children's Museum is a satellite site of the larger Minnesota Children's Museum located in the Twin Cities, about 90 miles north of Rochester.
Best Live Music in Rochester MN
Our survey respondents rated the Riverside Concerts as the best source for live music almost overwhelmingly. This series of concerts is put on for free by the city during the summer months by the Mayo Civic Center, and past bands have included the Gin Blossoms, the Spin Doctors, and Jefferson Starship. There are also several music festivals throughout the summertime, such as Five West Music Fest and Foster Fest.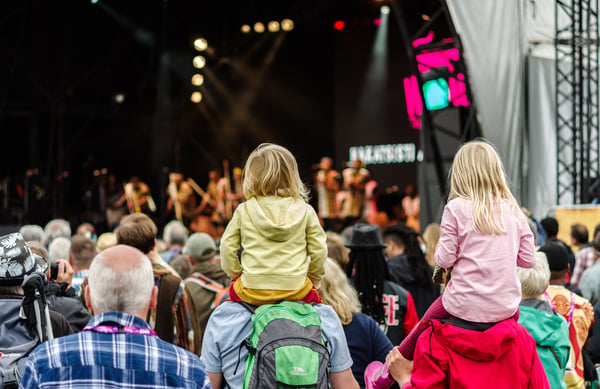 The Mayo Civic Center came in second place in our survey, and with good reason. It offers concerts ranging from choral concerts to "Weird Al" Yankovic, with everything in between. It is also the location of many community events and programs throughout the year.
Thursdays on First came in third in our live music survey. This event takes place every Thursday during the summer and features live bands playing while over 100 local vendors sell food, arts and crafts. It's a can't miss Rochester summer event!
Best Movie Theaters in Rochester MN
Rochester has three movie theaters, the CMX Chateau, the Hollywood 12 Cinemagic Theater and the Marcus Rochester Galaxy 14. Honestly, they're all pretty good. However, our readers recommended the CMX Chateau over the other two, primarily due to the large reclining seats in each theater.
Best Events in Rochester MN
Rochester has several events throughout the year for members of the community. Our members selected Rochesterfest, a week-long event which takes place during the summer. It features events in and around Rochester, including a free movie in the park, a stage that showcases everything from live bands to karaoke and an ice cream social. Rochesterfest also features a treasure hunt, where a medallion has been hidden somewhere in Rochester. The first person to find it wins $1000. Needless to say, a lot of people try to find it each year.
Thursdays on First also rated very high on our survey. Residents love the combination of good food, high-quality arts and crafts and live music on two stages that makes the summer feel just a bit more special.
Respondents also selected the Olmsted County Fair as one of their favorite events. The Olmsted County Fair has all the events you'd expect at a county fair, including a grandstand stage with musical acts, carnival rides and the popular miracle of birth center, where children can see farm animals with their babies.
Best Fitness Centers and Gyms in Rochester MN
Rochester has no shortage of gyms and fitness centers. Our members chose the Rochester Athletic Club as their first choice, and with good reason. Membership to this workout facility gives you access to a gym, indoor and outdoor pools, and access to almost every type of sports court.
The Rochester YMCA came in second in our survey. The "Y" membership gives you access to its pool area, multiple gyms, multipurpose rooms and racquetball courts. You also get access to programs for everyone from children through adults that help you improve your physical and mental health.
Survey respondents also liked the Planet Fitness franchise. Unlike the R.A.C. and the YMCA, Planet Fitness focuses more on being a gym and fitness area. However, it also includes fitness classes, massage facilities and tanning beds.
If you're a Mayo employee, we'd be remiss in mentioning that the Dan Abraham Healthy Living Center is an option. This high-end gym has everything, from workout machines to free weights to healthy living courses. However, only Mayo Clinic employees, their spouses and select volunteers can become a member at this fitness center.
---
Best Places to Eat in Rochester MN
You definitely won't starve for options when looking for a place to eat in Rochester. A wide selection of restaurants ranging from ultra-chic to greasy spoon diners is at your disposal.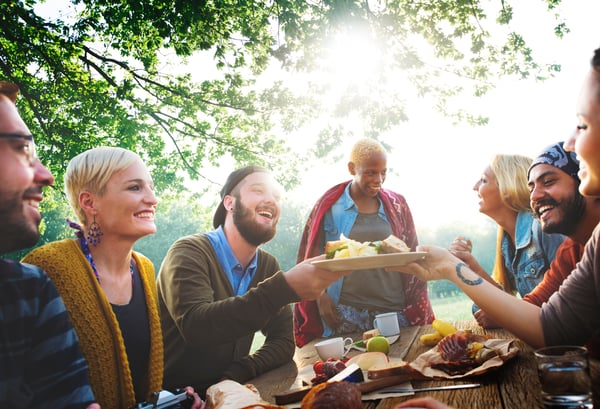 Best Coffee Shops in Rochester MN
Whether you're looking for a cup of morning joe or a little pick-me-up in the afternoon, Rochester has plenty of coffee shops ready and willing to give you your caffeine fix.
Respondents liked Caribou Coffee first and foremost. It has a lot of standard coffee shop options, it has ten locations throughout the city.
The runner-up was Dunn Brothers coffee, a coffee chain started in Minneapolis. This gives the small-batch coffee they serve a "home state" flavor that's hard to beat.
Starbucks came in third. If you're even remotely interested in coffee you know who they are.
Best Breakfast in Rochester MN
The respondents to our poll selected Five West and Denny's as their top two choices for their favorite breakfast stops. Brothers Bar and Grill rounded out the top three spots with its breakfast menu. If you're an early riser, you can drop in as early as 6 a.m.
Best Lunch in Rochester MN
Rochester has several restaurants that have delicious lunch menus. Panera came in first in our survey, but a lot of respondents also liked some local favorites.
Nupa, a Greek Restaurant, also scored high on our survey thanks to its lunch combo specials and multiple locations. Whistle Binkies Olde Worlde Pub also scored high, as did the Canadian Honker, a family restaurant located across the street from the Mayo Clinic's St. Mary hospital.
Best Dinner in Rochester MN
Our respondents had a lot of different opinions on the best dinner spot. Chester's Kitchen and Bar in the Shops at University Square ultimately got the top spot. It serves "Classic American Food," and offers great seasonal outdoor dining options.
The local Texas Road House branch came in second, while local Italian restaurant Victoria's took third. Other local restaurants also did well on the survey, including Twigs, Hubbell House and Five West.
Best Happy Hours in Rochester MN
Thanks in large part to the Mayo Clinic, Rochester has a steady influx of young professionals, many of whom like to socialize after work. This is where happy hour comes in.
Respondents to our survey selected Whistle Binkies Olde Worlde Pub as their favorite happy hour spot, but runner ups Wildwood, Applebee's and Cowboy Jack's also had a very strong showing.
---
---
Best Medical Services in Rochester MN
While Mayo Clinic and the Olmsted Medical Center dominate the medical landscape here in the Med City; Rochester also has plenty of independent and franchise clinics providing dental, optical and pharmaceutical aid.
Best Pharmacies in Rochester MN
Rochesterites' favorite pharmacy was definitely Walgreens. HyVee's pharmacies came in second, while the Wal-mart pharmacy took third place in our poll.
Best Eye Care in Rochester MN
Respondents favored the Mayo Clinic and Olmsted Medical Center when it came to eye car. Visionworks in the Apache Mall came in third.
Best Dental Care in Rochester MN
We ended up with a tie in this category. Respondents thought 12th Street Dental and Northwest Dental Group were equally good. Apollo Dental Center rounded out the top three.
---
Best Repair Services in Rochester MN
No matter how handy you are, every now and then you need a professional's help. We asked our members to recommend the best mechanics, plumbing, and electric companies.
Best Car Mechanics in Rochester MN
survey respondents selected Joe's Auto & Tire as their favorite auto mechanic. They also liked Automotive MD and Black's Automotive Service.
Best Plumbing & Heating in Rochester MN
K&S Heating, Air Conditioning, Plumbing and Electrical took first place as Rochesterites' plumber of choice. They were also one of our survey's top choices for electrician, too. Rochester Plumbing and Tonna Mechanical took second and third place in our poll.
Best Electrician in Rochester MN
The respondents in our survey had a lot of different opinions as to which electrician was the best. Eventually, though, they settled on Winkels Electric as their favorite. Ryan Electric of Rochester came in second, while Kuntz Electric came in third.
---
Best Neighboring Towns Around Rochester MN
While Rochester has plenty of attractions, you can find a lot of hidden gems in small towns in the area. We mentioned previously Oxbow Park/Zolloman Zoo in Byron, but there is also the fire tower in Elba and the Spam museum in Austin that are perfect southeast MN destinations for a weekend trip.
Our survey respondents selected historic Lanesboro as their favorite neighboring town, thanks in part to the immense amount of things to do. If you don't want to float down the Root River, you can browse through Lanesboro's shopping district, go on a bike tour, take in a play at the Commonweal Theater Company or dine at one of the restaurants in the area. If you're in the mood, you can also travel to nearby Whalan and have a slice of pie at the Aroma Pie Shoppe.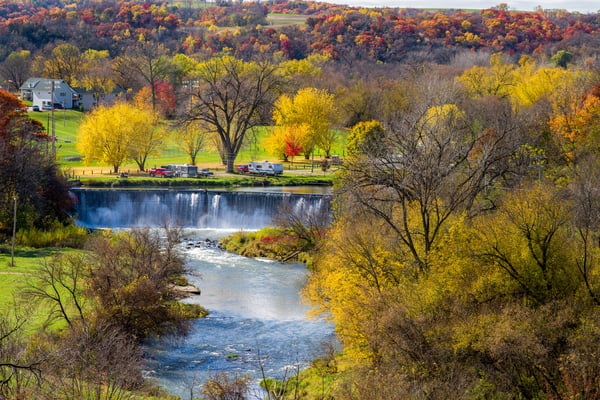 Lake City came in at number two, so named because it is built on the shores of the Mississippi river. It features year-round activities from boating to snowboarding, and several fantastic boutiques in the downtown area. It's even the rumored home of "Pepie," the Mississippi River's own version of the Loch Ness Monster!
Another town built on the shores of the Mississippi River is Winona, our members' third choice. In addition to being a popular destination for tourists, it's also the home of Winona State University. Perhaps that's why there are so many restaurants and events, including the Great River Shakespeare Festival, the Midwest Music Fest and the Great Dakota Gathering. Winona also features some incredible museums, especially the Minnesota Marine Art Museum.
---
Education in Rochester MN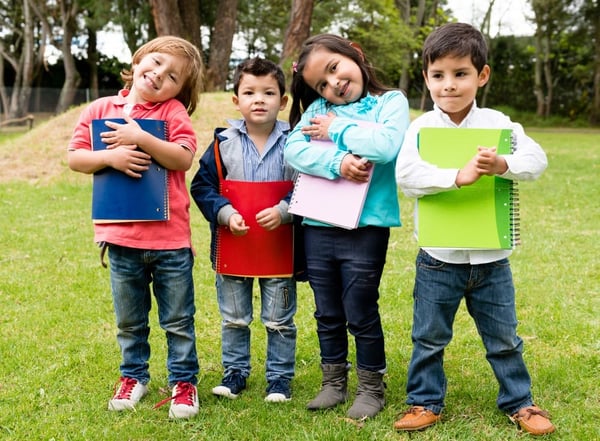 Public Schools in Rochester, MN
If you have young children, you'll eventually encounter the Rochester School System (ISD 535). For the most part where your child attends school this is something you have no control over—where you live usually determines where your kids go to school. Also fun fact, the Rochester Public School system in the second largest employer in the city.
Rochester has several primary schools, including:
Rochester also offers some district-wide schools, where students are taught differently than the standard neighborhood schools. If you are interested in enrolling your student in one of these schools, you may fill out an application online or send a hard copy to the Rochester Public School system.
The district-wide schools are:
Once your child graduates from elementary school, the choice of public middle schools decreases. Your child will attend one of four middle schools:
After middle school comes high school, and the Rochester public high schools are:
Private and Charter School Options in Rochester, MN
You should also know that Rochester also has some charter school and private school options, among which are:
Higher Education in Rochester, MN
If you're looking to continue your education after you've moved, Rochester has three colleges in the area. The University of Minnesota Rochester offers undergraduate and graduate programs, as well as top of the line community education efforts.
Many people love the Rochester Community and Technical College. It has several Associates Level courses, Diplomas and Certifications, including several degrees that can immediately be put to use.
Several universities also have smaller branches in Rochester, including Winona State University, Augsburg University and St. Mary's University.
---
---
News and Media in Rochester MN
Once you've moved, you'll want to keep up on current events in Rochester, and you have a lot of options. To help you feel at home faster after relocating to Rochester we recommend following several news and media outlets on social media to help you keep up with local current events. Many of them also have apps you can download. Here's a quick list of the local news and media options in Rochester MN to help you stay up-to-date: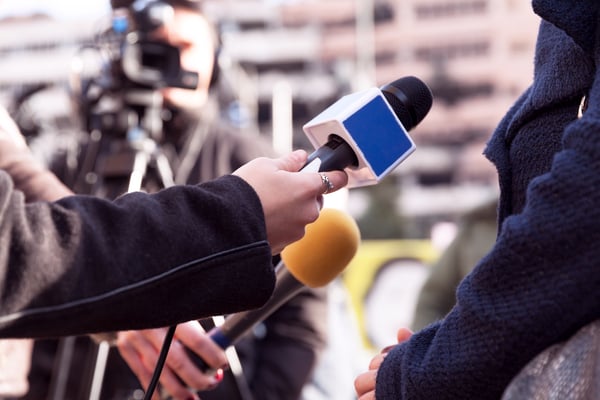 Print Publications in Rochester MN
Post Bulletin—Rochester's daily newspaper runs Monday through Saturday.
Rochester Magazine—Monthly magazine covering local events, culture, style and entertainment in Rochester.
Rochester Women Magazine—A magazine by women for women, published independently.
507 Magazine—The weekly entertainment guide covers the latest information on food, music, drinks, and theater.
TV News Stations in Rochester MN
Online News and Event Sources in Rochester MN
Med City Beat—Launched in 2014 by journalist Sean Baker, Med City Beat is an independent news source covering government, business and culture in Rochester, Minnesota.
Rochester Mom's Blog—A blog for moms, by local Rochester moms. Has a lot of information about monthly events and navigating the challenges of being a mom.
Destination Medical Center (DMC) Blog - You will hear a lot about this local initiative around town, this is where you can keep up on the latest developments and plans for DMC.
Rochester Downtown Alliance Blog - The RDA Blog is an excellent place to learn about upcoming events and learn more about the Rochester downtown area
FM Radio Stations in Rochester MN
Rochester has no shortage of local radio stations to choose from, you will find something for almost every musical taste or preference to jam out to on your drive to work. The local radio station often bring some of the best concerts and events to town as well.
88.7, KSME—The Current. Alt-rock and Indy rock
89.1, KVCS—VCY America. Christian
89.9, KRPR—Classic rock
90.7, KLSE—Classical MPR. Classical
91.7, KZSE—MPR News. National Public Radio
92.9, KFSI—Christian
94.3, KTIS—Life 98.5, Christian
95.1, KFAN—The Fan, Sports talk radio
96.5, KWWK—Quick County 96.5, Country Western
97.5, KNXR—Minnesota 97.5, Classic hits
98.9, KNLW—New Life 98.9, Christian
101.7, KRCH—Laser 101.7, Classic Rock
102.5, KMFX—102.5 The Fox, Country Western
103.9, KDOC—The Doc, Classic hits
104.3, KVGO—The True Oldies Channel, Oldies
105.3, KYBA—Y105, Adult Contemporary
105.7, KJCY—Kinship Christian Radio, Christian
106.9, KROC—Contemporary Hit/Pop Radio
107.7, KDCZ—Z Rock, Hard Rock
AM Radio Stations in Rochester MN
1270, KFAN—The Fan, Sports Talk
1340, KROC—News Talk 1340, News/Talk
1520, KOLM—1520 The Ticket, Sports Talk