To make switching bank accounts as easy as possible, there are a few things you need to do before the actual switch to set yourself up for success.
The biggest part of switching banks is finding the financial institution you're going to switch to! This can take some time, and you want to do your research so that you don't go through this process only to find out that you want to switch again. Most often, you'll be choosing between a bank (whether its a national bank or a smaller local bank) and a credit union.
Credit unions are usually more community based and may serve certain populations based on their location, employers, schools, or other criteria. Unlike banks, credit unions are also not for profit cooperatives that are owned by their members.
---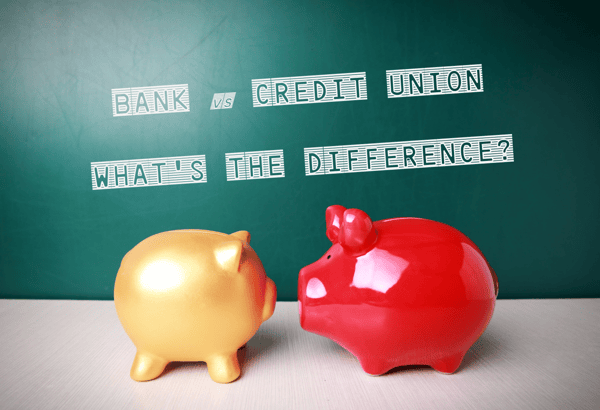 ---
At the end of the day, it's up to you to select a financial institution that offers the things that are most important to you. Switching to a smaller bank or credit union may mean sacrificing the option of having a branch near you no matter where you go in the world, but with today's technology, like online and mobile banking, you can manage your money anytime, anywhere without needing to visit a branch.
Additionally, most financial institutions these days are part of nation-wide ATM networks, such as All Point and Money Pass, that allow you to access your funds from any ATM across the country. So even if you're traveling, affordably accessing your funds shouldn't be an issue with a smaller financial institution.
Plus, smaller banks and credit unions usually have lower fees, higher rates of returns on certain accounts, and lower loan rates. You'll also get more personalized customer service and a family-feel from switching to a smaller, local institution.
Get Organized
With all of the automated features and services that financial institutions provide, there are a lot of moving parts that you will need to get in order. Make sure you check this list of things to do before you change banks:
Download or export any important transactions or banking statements. Since you will be closing your old accounts, you will lose the history in that account. If you ever need to provide proof of purchase, dispute charges, or even document assets for a loan or insurance – you will want to have a copy of your old account history.
If you use any electronic bill payment services, document the list of bills you pay, how much they are on average, and when you pay them. This will help you make note of any bills that will need covered during your switching process.
Review the last several months of account statements for any accounts that you're closing and identify all automatic payments and automatic deposits. This will help you identify any recurring costs that will need to be covered during your switch and will identify merchants that you will need to update bank information for. Make sure you go back far enough to catch any payments (insurance, tax returns, even some utilities) that can occur on a non-monthly basis.
Once you've selected your new credit union or bank and have your documents in order, it's time to get to work.